About Us
"Fat Bison Workshop is an art studio in Choctaw, Oklahoma. We create fine custom wood signs, furniture, and pen & ink illustrations."
I'm sure you've been in the position of trying to find a gift for someone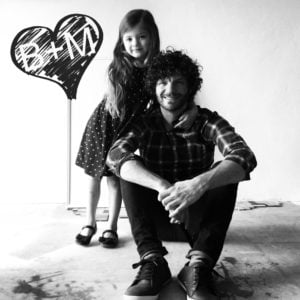 who doesn't want much. Well that's me every year looking for something for my grandpa. He's a bit of a minimalist, so anything that might become just another bit of clutter is off the table. I always look for something that is both personal and useful.
A few years ago I decided that he needed a sign for the gate on the road up to his little farm in Eufaula, Oklahoma. I looked and looked for somebody who could make a one-of-a-kind carved wood sign on a fine slab of wood and came up with nothing. I had my mind set on a sign, so I decided I'd have to learn quickly and do it myself. I could do that. What could be better than something I made myself? Turns out, nothing.
When the sign was up, everyone loved it and requests for similar signs immediately started coming in – from my mother to the local feed store. And now here I am a few years later making signs for grandpas, moms and feed stores all across the country.
These are personalized signs are made from fine hardwood that's milled from trees removed by a landscaper friend of mine, so they couldn't be more locally sourced. Out of all the domestic species we use, I prefer the pecan wood as it has the deepest and most varied colors and figure.
When I'm not in the wood shop, I'm most likely hanging out with my 4-year-old daughter, Bonnie. We put out a weekly podcast and make cute mini-movies. You can find both of those things at our website www.bonnie.pizza. Here's a little video we did recently:
Thanks for stopping by and for taking time to read our story. If you're in need of a truly unique carved wood sign to make your home or business stand out just that extra bit, we'd be delighted to make one for you. And if you're looking for a gift for a friend that doesn't need much, well, that's what we're all about.
If you have any questions, please check out the FAQ or feel free to contact us.
Sincerely,
Matt Street