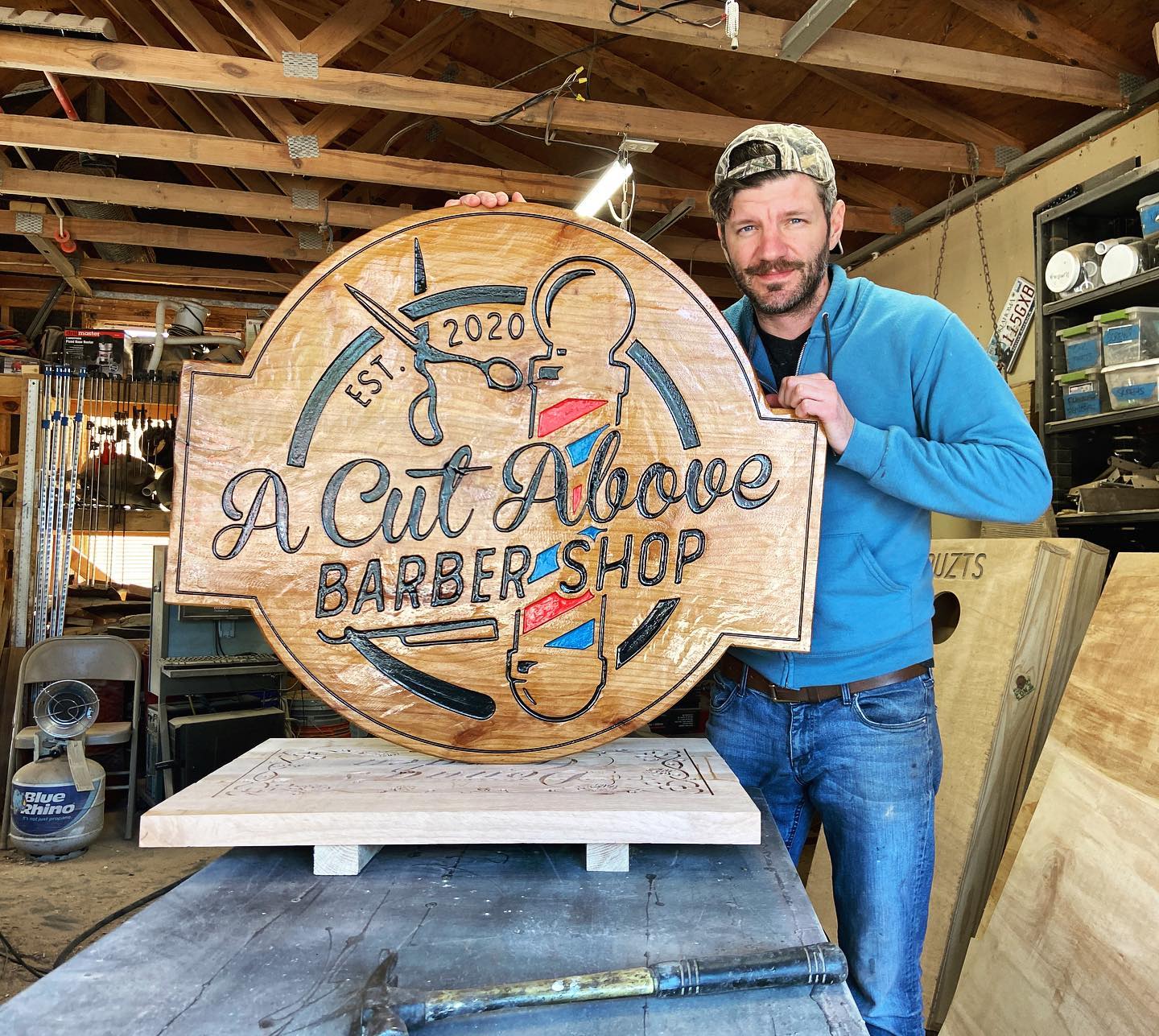 "FAT BISON WORKSHOP IS AN ART STUDIO IN CHOCTAW, OKLAHOMA. WE CREATE CUSTOM-DESIGNED, HANDMADE, ENGRAVED WOODEN SIGNS."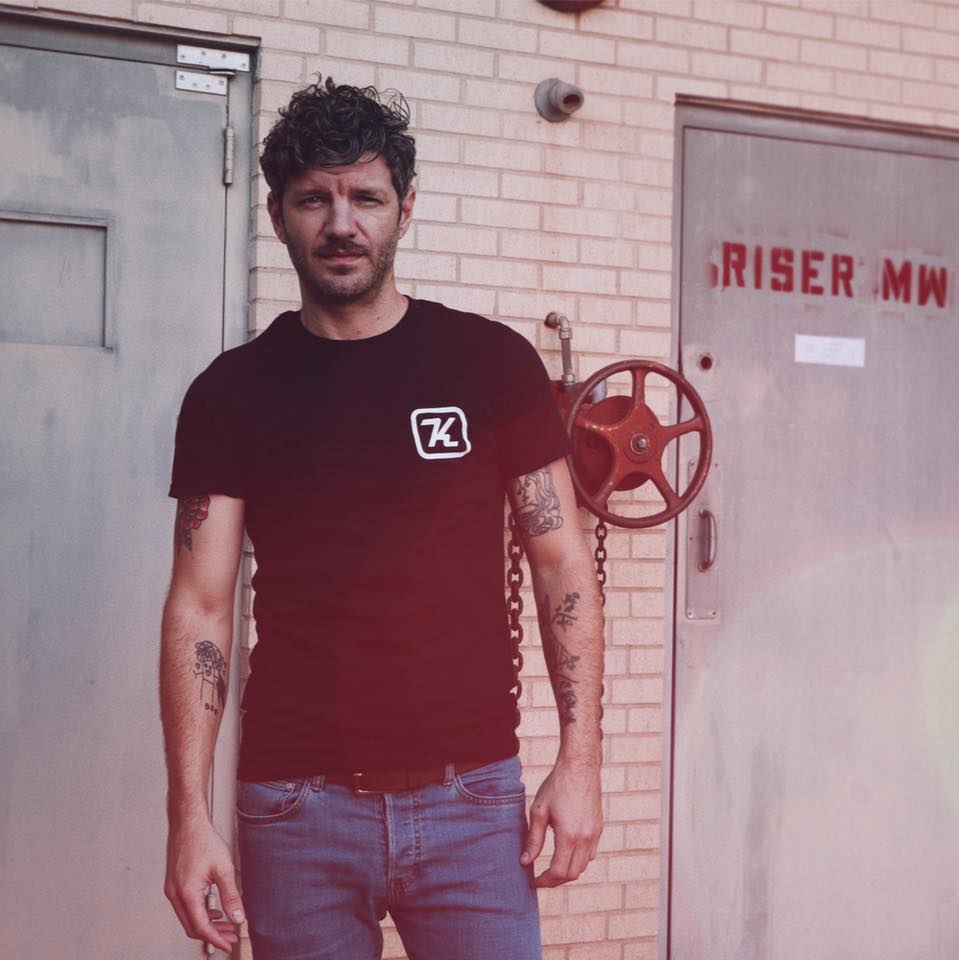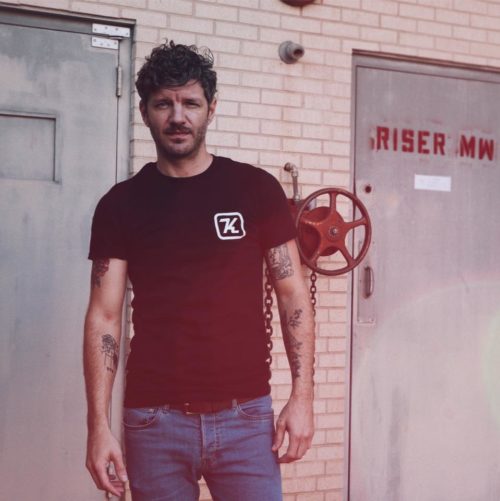 I'm sure you've been in the position of trying to find a gift for someone who doesn't want much. Well that's me every year looking for something for my grandpa. He's a bit of a minimalist, so anything that might become just another bit of clutter is off the table. I always look for something that is both personal and useful.
A few years ago I decided that he needed a sign for the gate on the road up to his little farm in Eufaula, Oklahoma. I looked and looked for somebody who could make a one-of-a-kind carved wood sign on a fine slab of wood and came up with nothing. I had my mind set on a sign, so I decided I'd have to learn quickly and do it myself. I could do that. What could be better than something I made myself? Turns out, nothing.
When the sign was up, everyone loved it and requests for similar signs immediately started coming in – from my mother to the local feed store. And now here I am a few years later making signs for grandpas, moms and feed stores all across the country.
When I'm not in the wood shop, I'm most likely hanging out with my daughter, Bonnie. We put out a weekly podcast and make cute mini-movies. You can find both of those things at our website www.bonnie.pizza.
Thanks for stopping by and for taking time to read our story. If you're in need of a truly unique carved wood sign to make your home or business stand out just that extra bit, we'd be delighted to make one for you. And if you're looking for a gift for a friend that doesn't need much, well, that's what we're all about.
If you have any questions, please check out the FAQ or feel free to contact us.
Sincerely,
Matt Street

I recently sat down for an interview about Fat Bison Workshop, and I'm excited to share it with you here. It was really great to take a pause and reflect on how we got here. I hope you enjoy! Why Did You Start Fat Bison Workshop? A nagging curiosity and thirst for...
read more