 What Makes Fat Bison Unique?
Your special place deserves something special. At Fat Bison, we create one-of-a-kind wooden signs that can help you commemorate a lifetime's worth of moments and memories. Using only the highest-quality hardwood, durable engraving techniques, five coats of marine-grade finish, and 100% customizable designs, your sign will be a work of art that will stand the test of time.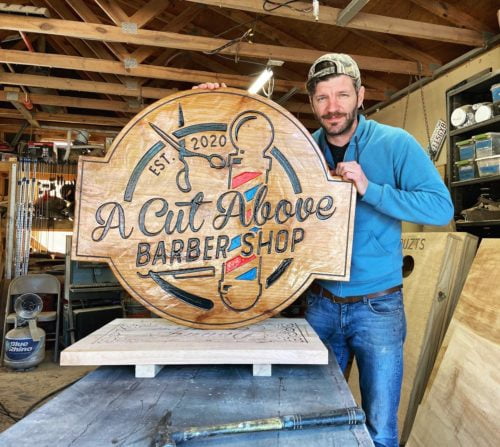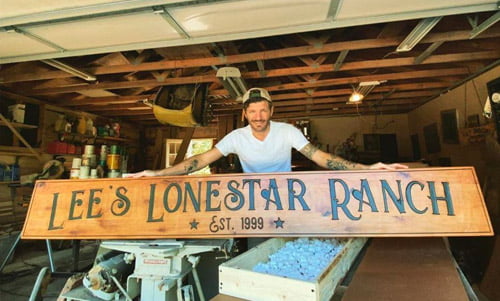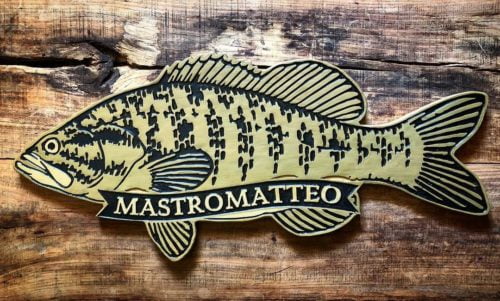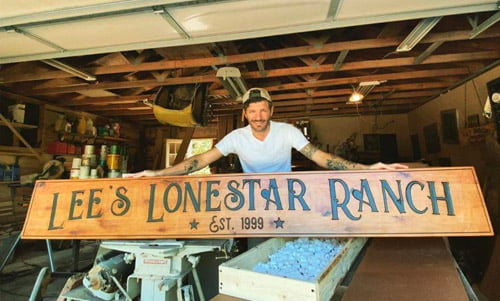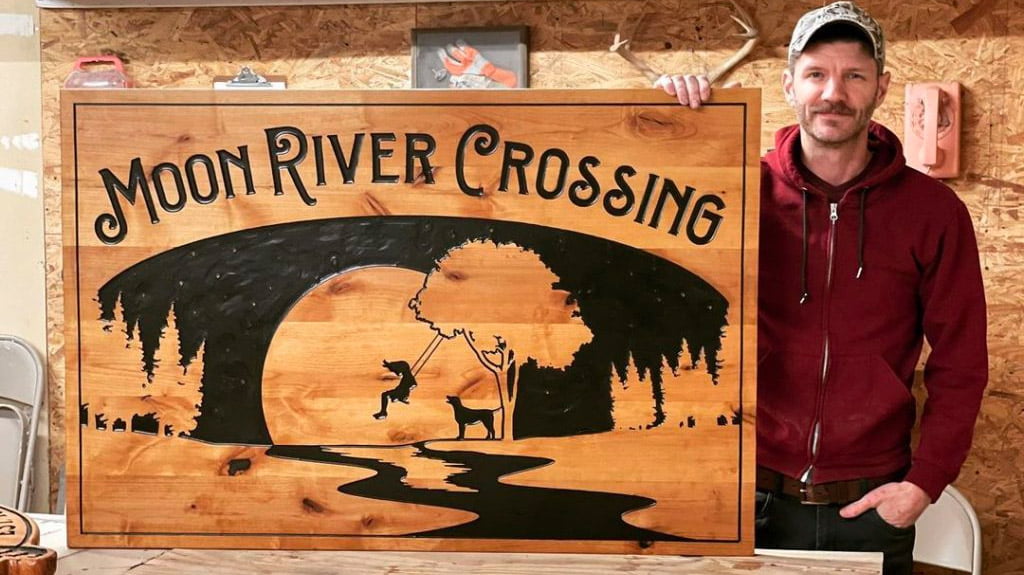 One-of-a-kind products built by craftsmen
We never use stock designs–every sign is custom created to our customer's specifications. Our artists use only the finest hardwoods and finishes, so when you order a Fat Bison sign, you'll get a unique work of art created with care.
We use the highest-quality materials
Other sign companies often use 0.75" plywood or thin, low-quality wood species. To ensure our signs are built to last, we use only thick hardwoods. 1.5" alder wood is our standard, but we can work with almost any species you prefer.
We use Alder because of its perfect combination of durability, nice grain, light weight, and strength.
Our signs are always engraved, never surface-printed
Other sign companies print their signs with ink in a factory, which is both less durable and less beautiful than engraving. All Fat Bison signs are engraved using steel tools. If color is required, we paint each sign by hand before applying the finish.
Every sign has five coats of marine-grade finish
Other sign companies may use only one coat of a cheap finish–but Fat Bison signs are built to last. We apply five coats of marine-grade urethane to finish each sign. This coating will protect it from moisture, pests, mildew, and the sun's UV light.
Your sign will last years with zero maintenance, but we recommend a simple annual touch-up to keep its color vibrant.
We can make signs of any size or shape
Because all our signs are custom-built rather than based on stock designs, the only limit is your imagination. Fat Bison signs can come in any size, shape, color, or style.
Fat Bison signs are made to stand the test of time
Our signs are not made to last a few seasons, or even just a few years. They're built to withstand the test of time and to create indelible memories.
We'll work with you to create your vision
Not sure exactly what you want or how to create it? No problem.
The first step in our process is to collaborate with you to come up with the perfect design. Our craftsmen are used to working with customers who have just a vague idea or a sketch of what they want. Our job is to use our experience and design expertise to turn that idea into a sign you'll love for a lifetime.
READY TO GET CREATIVE?
Our craftsmen can't wait to collaborate with you on your perfect sign. Get in touch with our team today to learn more!