Custom Signs Washington DC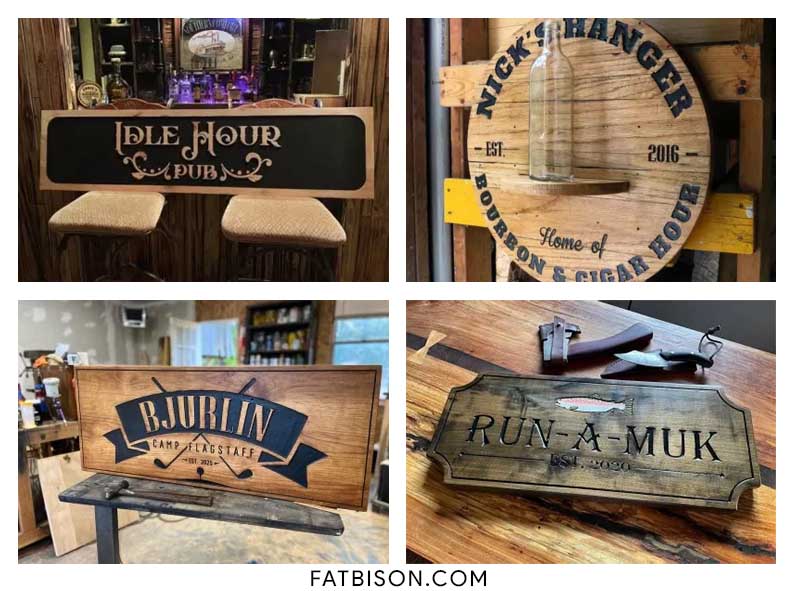 Looking for a custom sign in Washington DC? We create custom signs in Georgetown, Capitol Hill, Brentwood, Eckington and throughout the DC area. Our hand-crafted indoor and outdoor signs are one-of-a-kind and personized just for you. We use a variety of fine wood species to give you a sign that will stand the test of time. We create all types of custom signs; farm signs, ranch signs, business signs, family name signs. customized gifts and more.
View our custom wood sign gallery, and use our sign cost calculator to get an instant quote for any size.  We'd love to get some design mockups created and work with you to dial in your exact vision for the project.  We never charge for design work and will always make sure you are satisfied with the finished project.  Check out this article on "what size should my business sign be" to learn more about sign sizes. Contact us today to get started on your custom sign in Washington DC.
See our Custom signs in Washington DC
CUSTOM SIGNS Brookland, Washington, DC
This bespoke sign in Brookland, Washington, DC was a most wondrous joy to create. "Come on in"… Not a whit more eloquent could Eliot or Frost have been in welcoming us into the American Poetry Museum. Founded in 2004, APM is one of the first museums in the world dedicated to collecting, interpreting and presenting American poetry.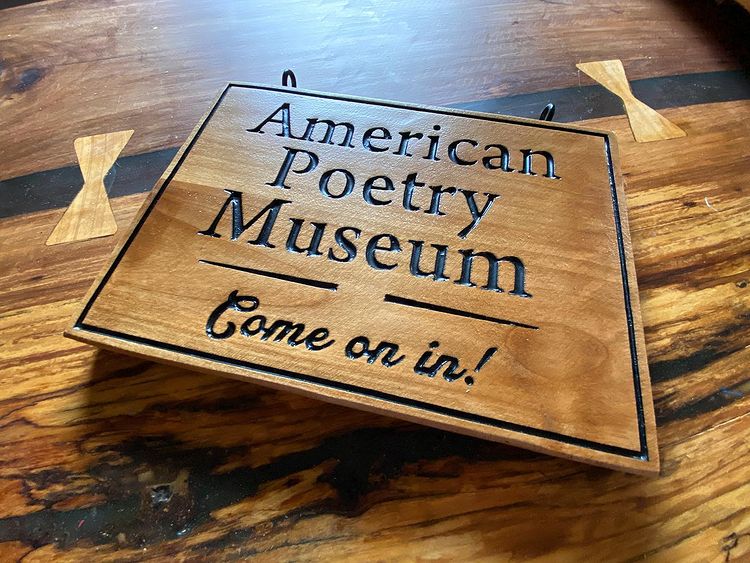 CUSTOM SIGNS Capitol Hill, Washington, DC
We have great reverence for our country's service members. This ornate custom sign in Capitol Hill, adorns the US Coast Guard Chief's Mess. Along the bottom, you can see chief, senior chief, and master chief badges. Thank you for your service!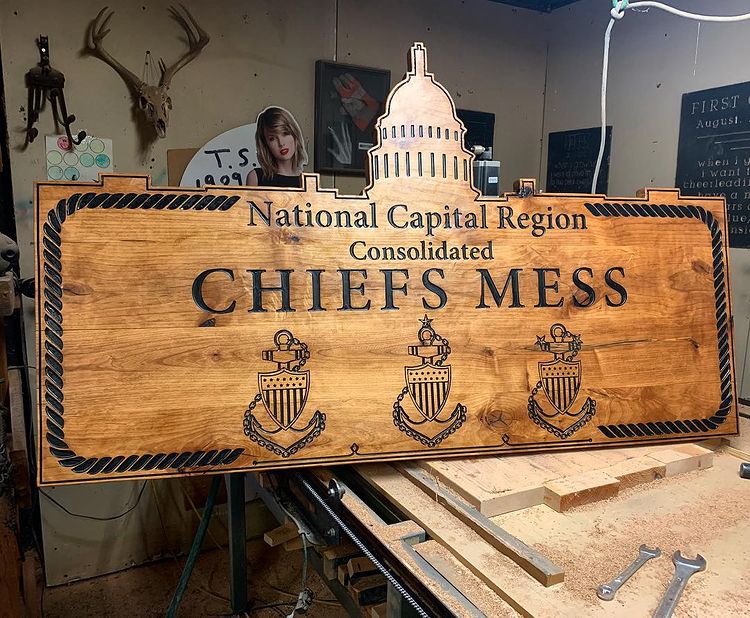 CUSTOM SIGNS U Street Corridor, Washington, DC
We love simple, bold, and elegant designs. The Red Fox Run custom sign in U Street Corridor, Washington, DC was such a pleasure to create from start to finish.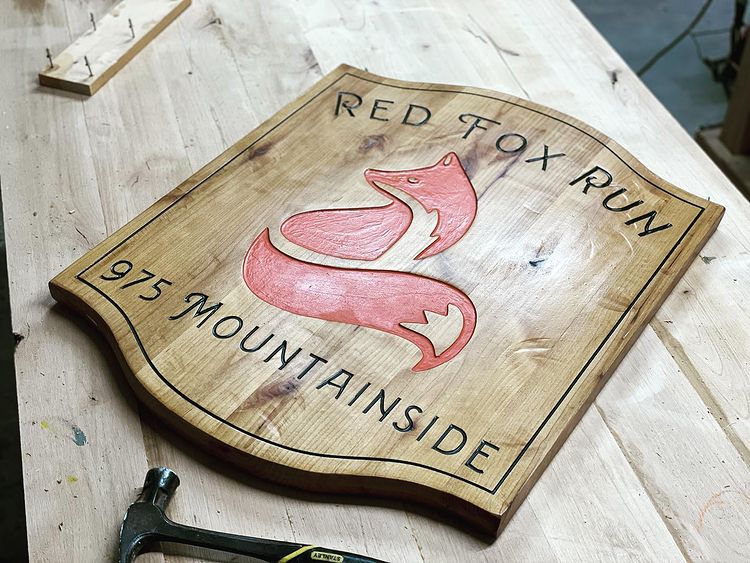 At Fat Bison Workshop we put our passion & expertise on display with every sign we create. Our hand-crafted signs can elevate the atmosphere of your establishment.  We spend the time to get the design just the way you want. We create signs in a variety of sizes and for indoor and outdoor use. Here are some custom signs we've created for our customers.
Owned and operated by Engrave It Houston, the premier source for engraved and printed materials for a variety of industries worldwide.
common sizes and prices
Here are some common sizes to give you an idea of pricing, but we can do any size or shape you need.