When it comes to purchasing a custom wood sign, the most common question is, "how much should I expect to pay?". We keep our pricing simple and straightforward at Fat Bison Workshop.
Your custom wood sign cost is based on square footage alone for most signs. If your design has multiple paint colors, there can be a small painting fee added depending on the design. The complexity of the design never affects the price, no matter how intricate. As for shipping, we give you the quote we get from the shipping service and never add additional costs.
These are some of the most commonly requested sizes, but we can do any size and shape you want: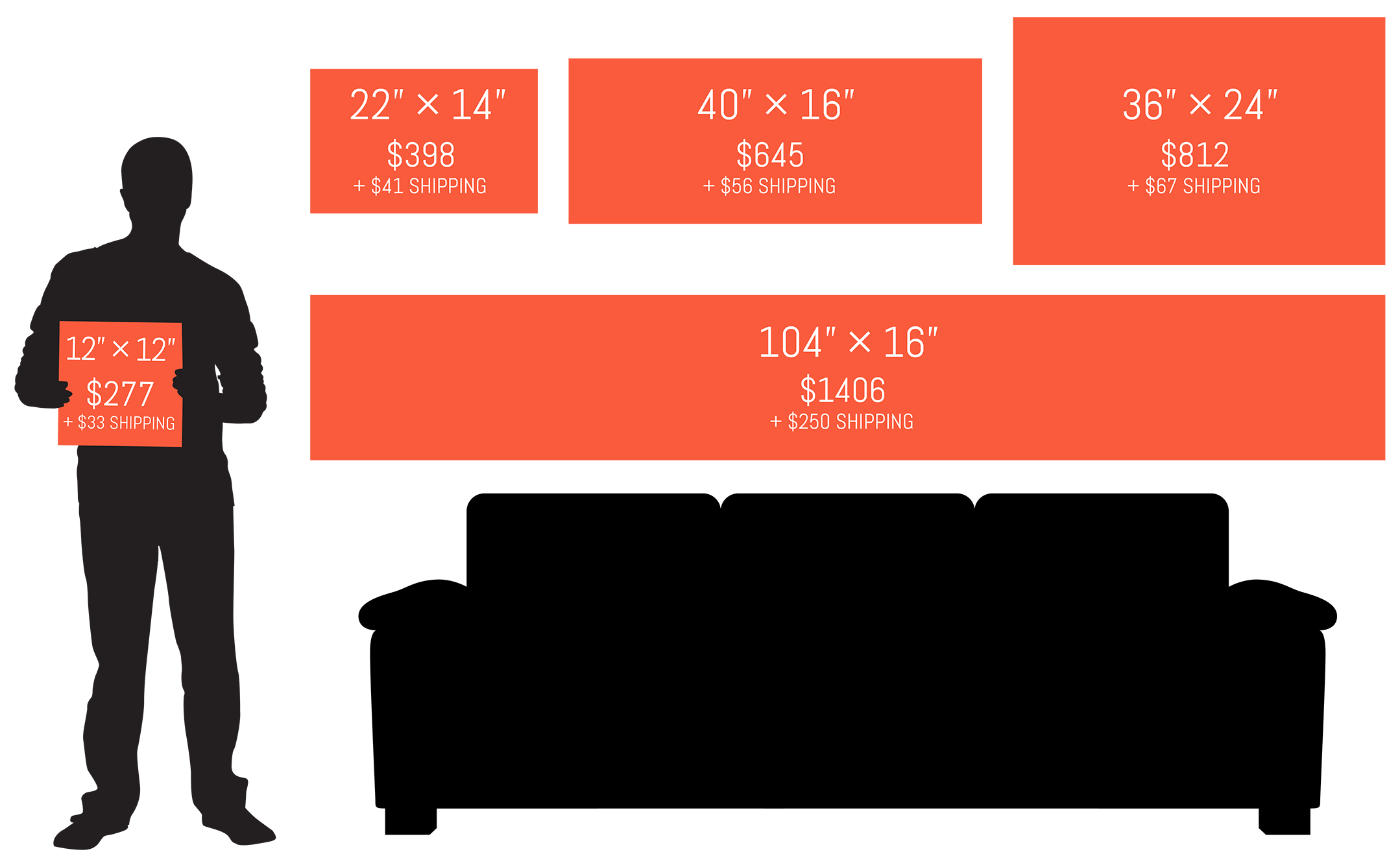 Can Anyone Order A Custom Wood Sign?
Yes! We have a minimum order size of 1 square foot, but beyond that we can design and create any type and size of project you can dream up. Fat Bison Workshop ships worldwide.
Can Anyone Order A Custom Wood Sign?
Pretty much! We would say that the majority of my orders stay within the borders of North America, but that's not to say that my orders are limited to North America. Now with that being said, shipping and handling can get a little crazy and that will have to be covered in the cost of creation, but nothing is impossible!
Do I Need to Have A Design In Mind?
Nope! If you have a rough idea we can help you flesh it out, and if you have no idea at all we can work something up from scratch. The first thing you'll receive is a realistic 3D rendering of the first draft. Then we can revise it from there however you want until it's exactly what you want. Pricing is always the same whether you bring your own design or we do it in-house.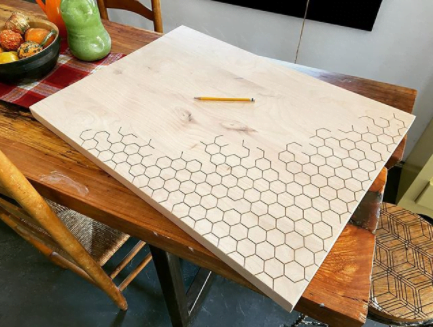 What If I Want to Change the Design?
Don't worry about it! Once you decide to purchase a handcrafted custom wooden sign, we will spend some time discussing your vision and what you'd like the end result to be. I'll then provide you a mockup for your review; this is the time where any changes can be made free of charge. Once you are fully comfortable with the design, I will then start the creation process.
Can I Choose The Wood?
Our go-to wood species is alder. Alder has a rich, warm tone and distinctive figure (grain pattern). It's also on the lighter-weight side for a hardwood, so it's good for hanging/mounting and is easy to ship. If you have a preference just let us know – we have dozens of domestic and exotic species you can choose from.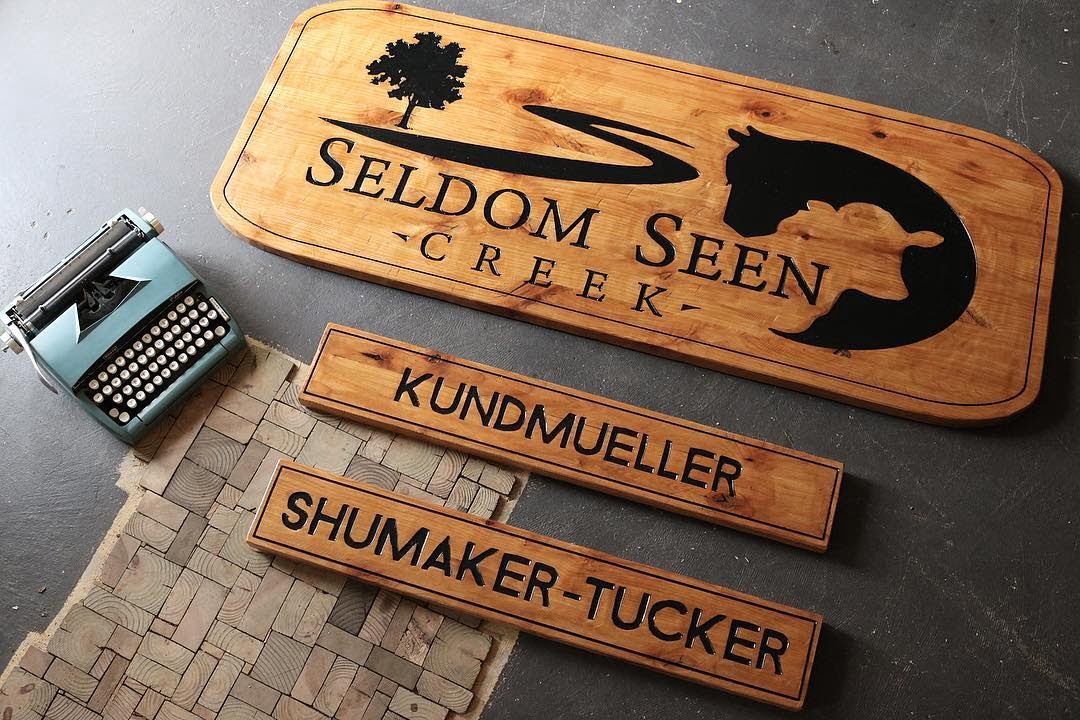 Our Custom Wood Sign Creation Process
As you can see in the video above, every Fat Bison sign is designed, carved, and painted with great love and care. What started as a woodshop hobby in 2012 unexpectedly turned into a booming business and livelihood for my daughter and I, and the rest of the Fat Bison Family. We are blessed to have the best customers in the world, and we thank you! Reach out today to get your custom wooden sign!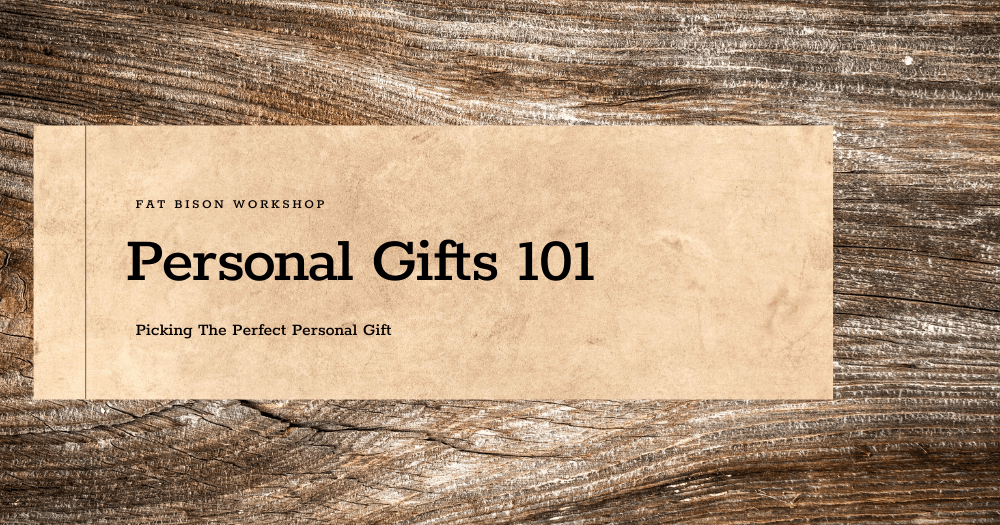 2020 is officially reaching its end! This year has been more of a Jumanji game gone wrong than any other year in this new millennium, but a new year means a new year of birthdays, anniversaries, and plenty of celebrations! One of the best ways to ensure that your...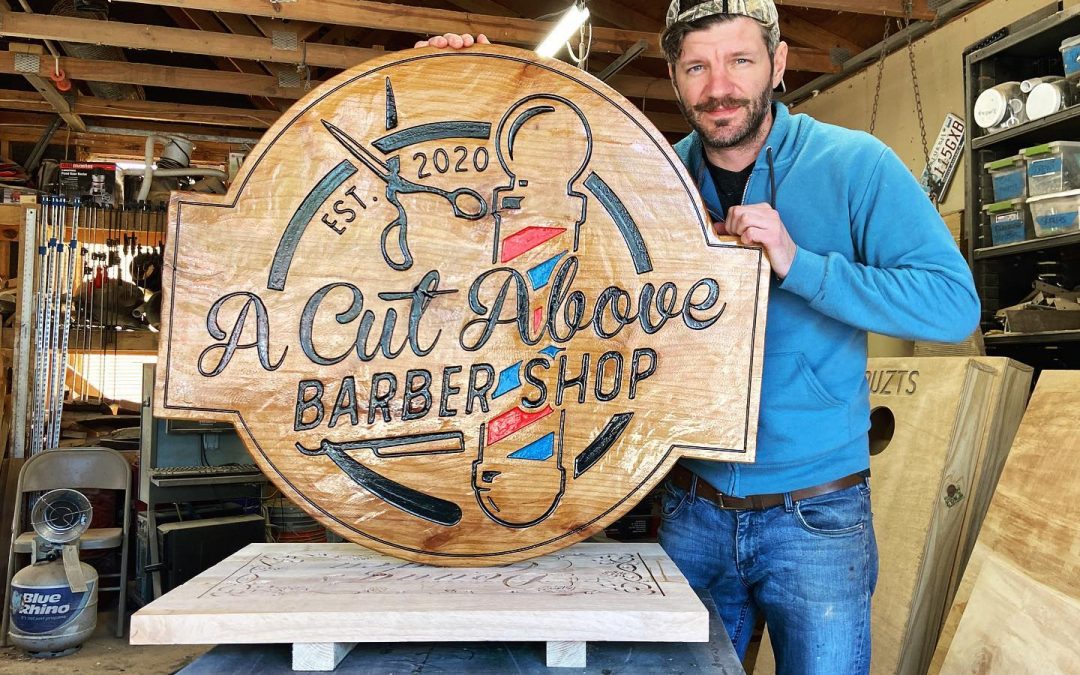 If you own a small business, a sign is sometimes the most important way in which you'll advertise and let your customers know about your existence. Therefore, it's key to choose the right sign so you can make the most out of it. One of the key points to consider when...