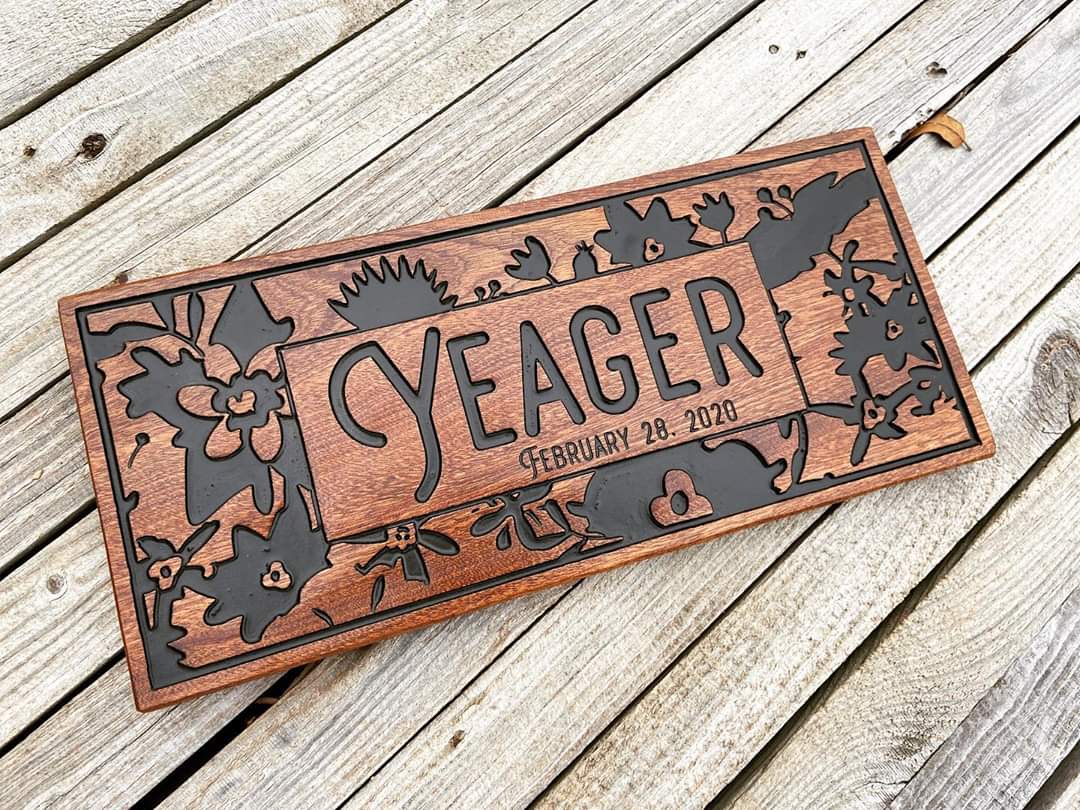 Looking for personalized gift ideas?  When it comes to finding a gift that is unique and meaningful, we know it can seem like an impossible task. So why not let us take the burden off of you? We create hand-crafted custom wood signs for every occasion, whether it be your 5 year anniversary gift, a birthday for a family member, or a family name sign for a housewarming gift. Check out the gallery below to see some examples of our work and get some personalized gift ideas. If you'd like to give a loved one the gift of designing their own sign we offer unique gift cards as well.
Have an idea but don't see it anywhere on the site? Check out our sign cost calculator where you can get instant pricing and tell us your wood sign idea.
common sizes and prices
Here are some common sizes to give you an idea of pricing, but we can do any size or shape you need.
How to order a custom wood sign from Fat Bison Workshop