2020 is officially reaching its end! This year has been more of a Jumanji game gone wrong than any other year in this new millennium, but a new year means a new year of birthdays, anniversaries, and plenty of celebrations!
One of the best ways to ensure that your special someone gets the gift they will love forever is to let them choose their own custom and completely unique gift. That's exactly why we wanted to roll out our new gift cards for the new year!
Fat Bison Gift Cards
Looking for a unique gift card? You can specify the amount starting at $200 and work your way up to $500. You can either have the gift card emailed to yourself to print and place in a birthday card or schedule it to be delivered to that special someone on the day of your choosing!
Personal Wooden Gifts
A wooden gift isn't going to be replaced a year later with a newer and better model. A wooden gift symbolizes strength and is long-lasting. Whether the wooden sign is used for your custom bar, your office, restaurant, or your lake house, this will be something that will be used for years to come and can be passed down from generation to generation!
The Meaning Behind A Personal Wooden Gift
By choosing a custom wooden gift, you're choosing to give them something that they will see on a daily basis. There's something special about a gift that is seen every day. A wooden sign is going to be a constant reminder for your loved ones that they're loved and thought of.
There are so many things that can be made:
Custom coasters
Custom cutting boards
Unique bar signs
Family name to be placed on over the fireplace
A sign displaying your family motto or family crest
A sign representing their favorite sports team
Let's take a look at some of the amazing gifts that have been recently created!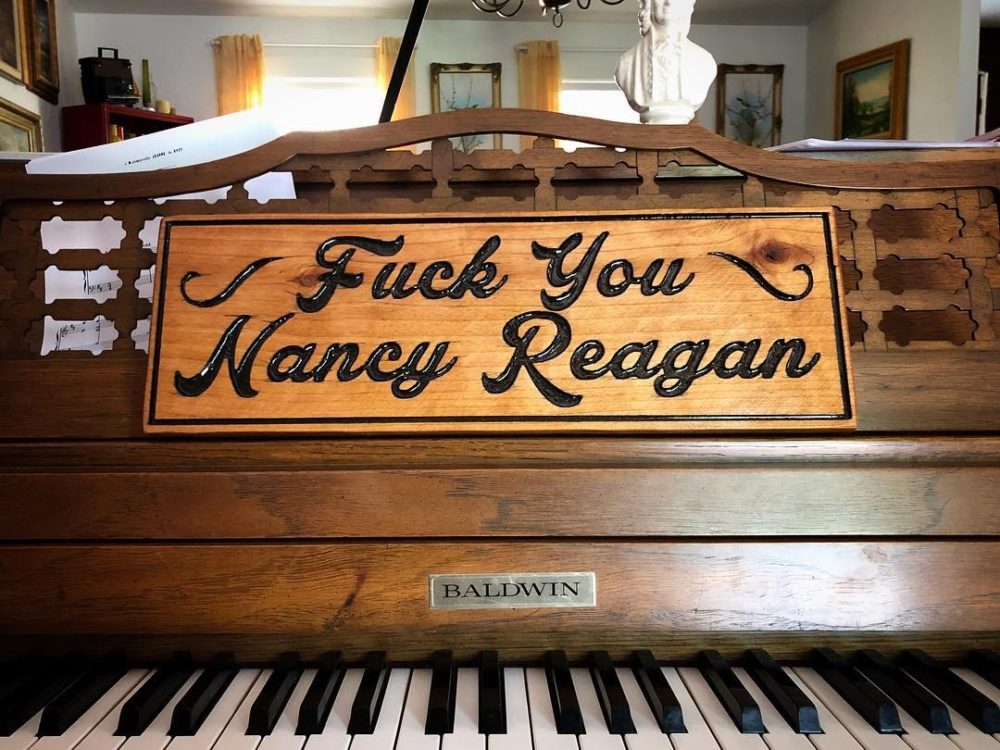 Fuck You Nancy Reagan
Given by a son to his dad. Here's the story in his own words:
"The story is, I was up at my family's cabin with some friends and we were being pretty rowdy and loud. The next morning I was feeling pretty guilty about how obnoxious we were so I called my Dad up and apologized to him before the neighbors could speak to him. He basically said "Colb, don't worry about it. The last time we were up there I blacked out and my wife told me the next morning that at 3 am I was at the end of the dock swinging my shirt yelling 'fuck you, Nancy Reagan!' at the lake. I don't even have a problem with her, it was her husband I didn't really like!" Now it's like a tradition to yell that at the lake."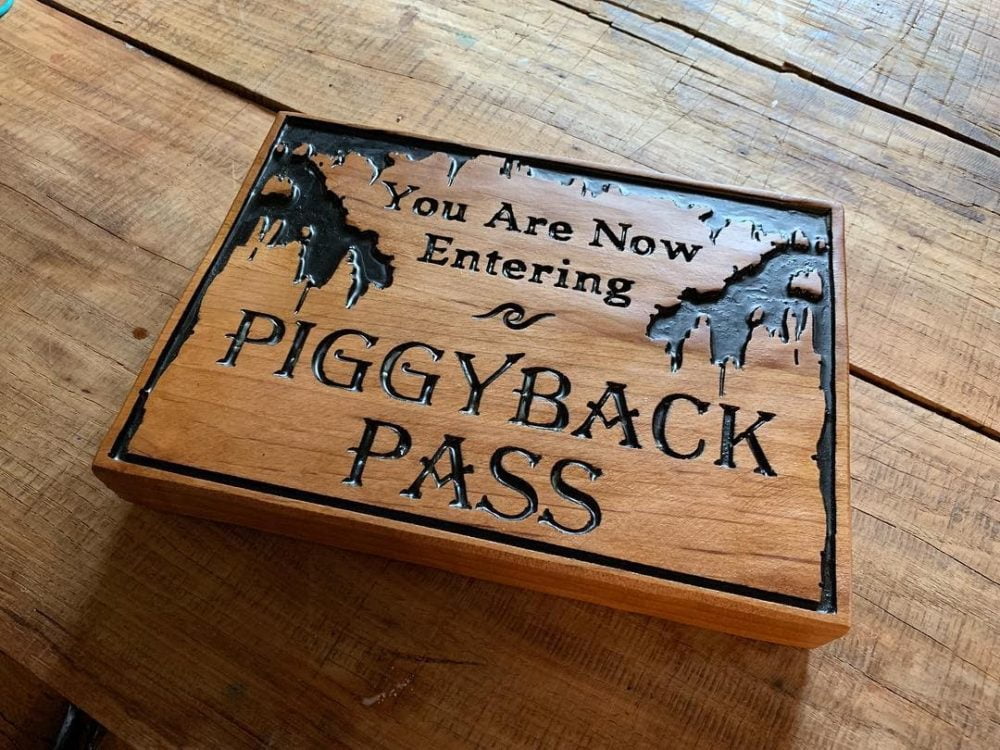 Piggyback Pass
An anniversary gift from husband to wife.
"I'm going to screw the sign to a cypress tree out in our bayou. It's an area that I used to give my wife piggyback rides through the cypress trees when the water was down, and now I'm building a small walking bridge through there."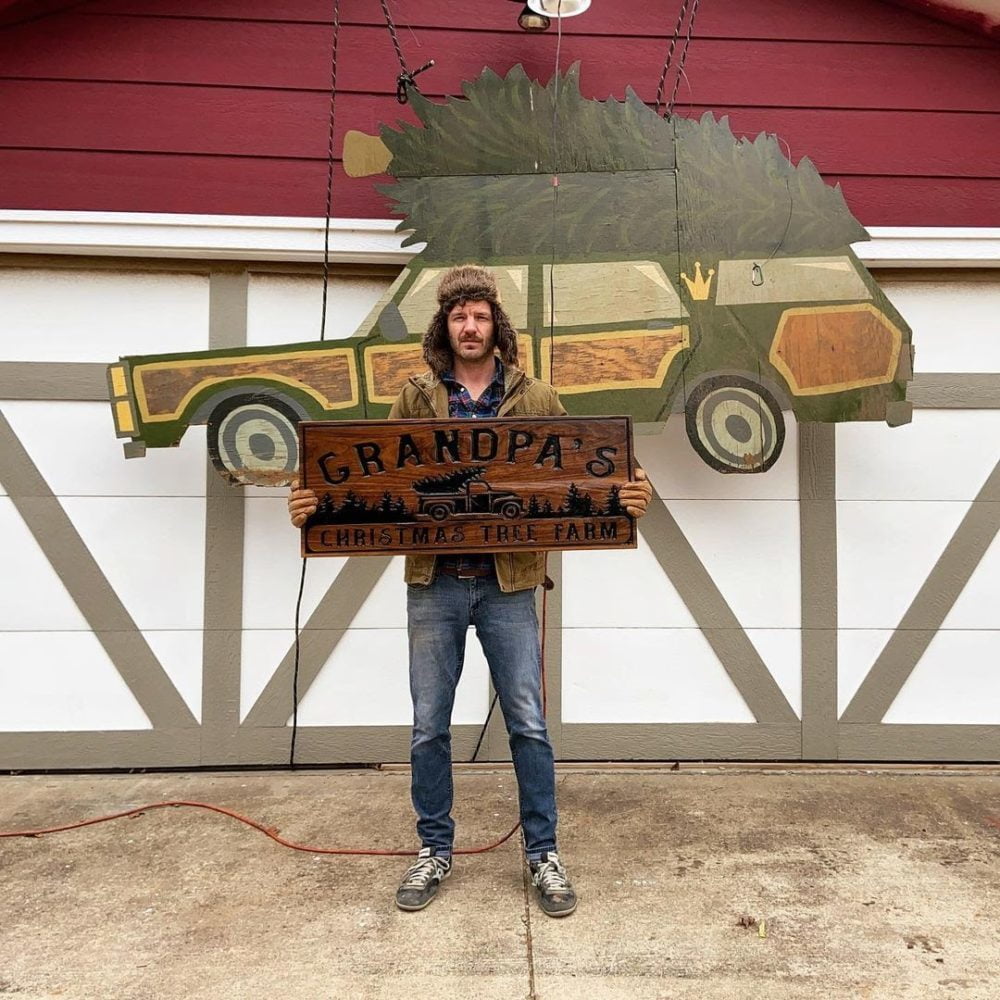 Grandpa's Christmas Tree Farm
This one's a double gift. Adam asked us to create a Christmas tree farm sign with an old pickup truck to give to his wife so that she could give it to her dad.
From Adam:
"Just received the sign. This is a beautiful sign! You did a great job on it. Thank you so much. My wife is gonna love it. Merry Christmas!"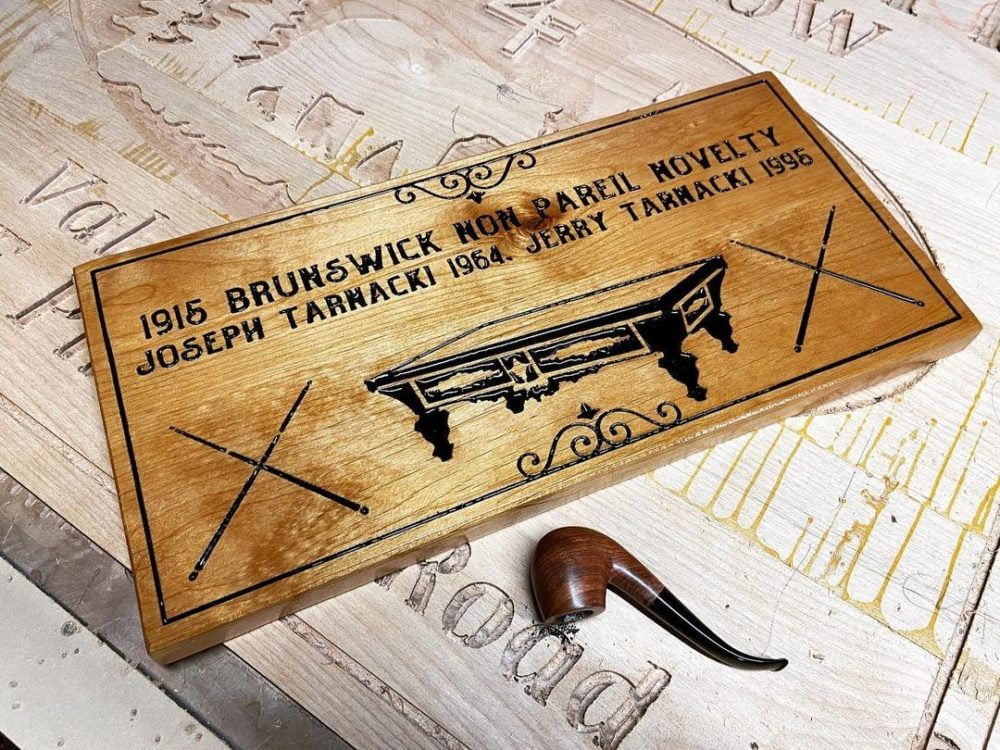 1915 Brunswick Non Pareil Novelty
Jerry asked us to create a plaque to hang in their family pool room that's home to a 105-year-old Brunswick pool table. His father Joseph acquired the table in 1964 and passed it down to Jerry in 1995.
He asked that we leave space on the sign so we can carve a new line when he passes it down to his daughter.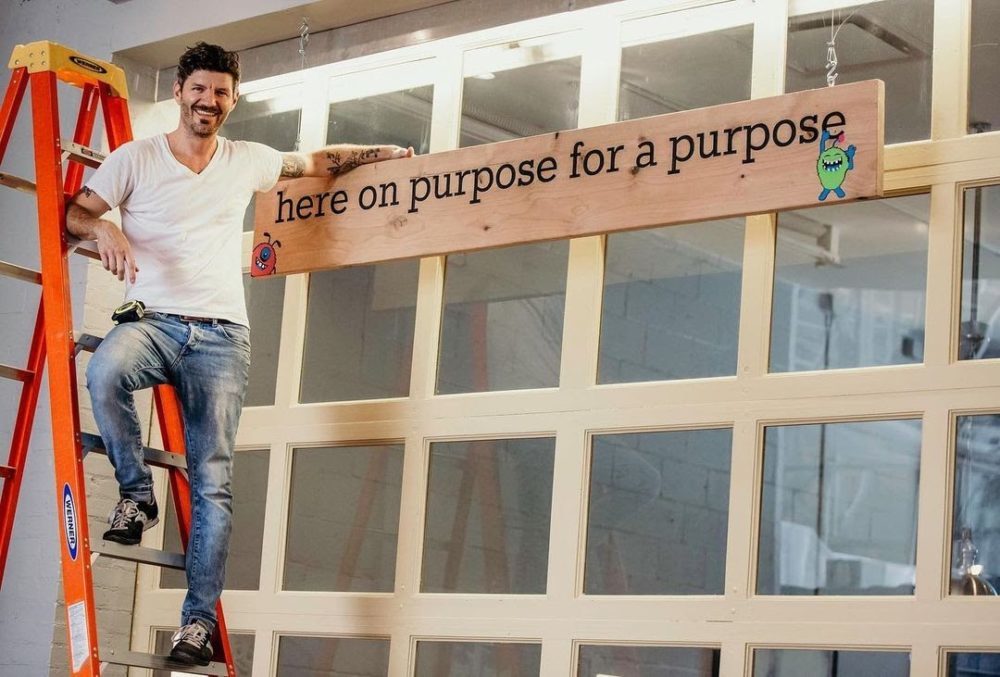 Rankmonsters
Last but not least, a thank you gift from us at Fat Bison Workshop. This 91" x 14" sign is hanging in the lobby of Rank Monsters.
Ashley and the team there have been immensely helpful to us in many ways and we wanted to show our gratitude with a custom sign.
Rank Monsters is a Google Ad Grants Certified Professional & full internet marketing agency here in Midtown, Okc. They work with non-profit and for-profit organizations throughout Oklahoma and all over the United States.
Let's Get To Work
Thanks for making it this far! The search for the perfect gift is exactly how Fat Bison Workshop began. If you have any questions or just want to learn more, then feel free to check out our FAQs. If you're ready to get started, the first step is our sign cost calculator, or you can purchase one of our unique gift cards today!