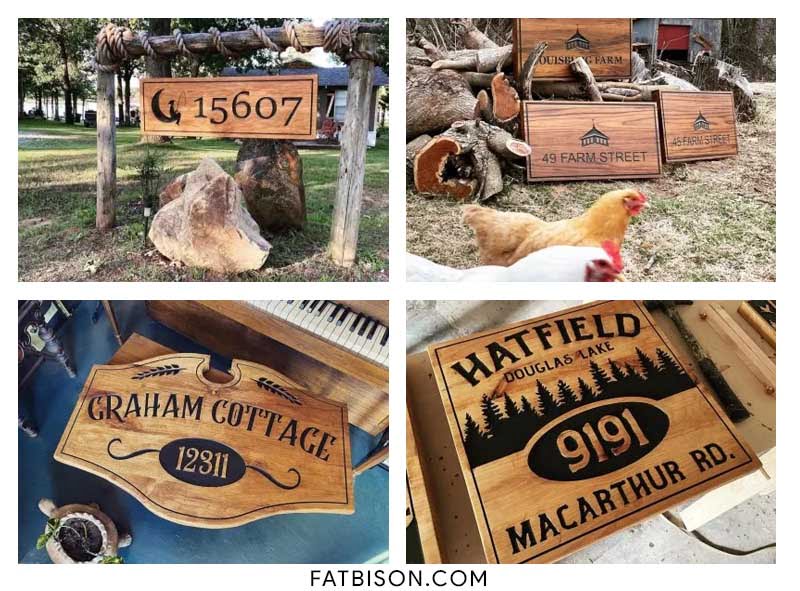 Looking for a custom sign in Connecticut? We create custom signs in Darien, Wallingford, Milford, Hartford and throughout the state of Connecticut. Our hand-crafted indoor and outdoor signs are one-of-a-kind and personized just for you. We use a variety of fine wood species to give you a sign that will stand the test of time. We create all types of custom signs in Connecticut; farm signs, ranch signs, business signs, family name signs. customized gifts and more.
View our custom wood sign gallery, and use our sign cost calculator to get an instant quote for any size.  We'd love to get some design mockups created and work with you to dial in your exact vision for the project.  We never charge for design work and will always make sure you are satisfied with the finished project.  Check out this article on "what size should my business sign be" to learn more about sign sizes. Contact us today to get started on your custom sign in Connecticut.
See our Custom signs in Connecticut
CUSTOM SIGNS Darien, CT
We were honored to create these custom signs in Darien, Connecticut for a fine young man from Tokeneke Elementary School. He emailed us with the help of his mother and asked if we would be able to help with his boyscout project. He was building weather stations at five different schools around town and it was a great priveledge to help him out with the signage.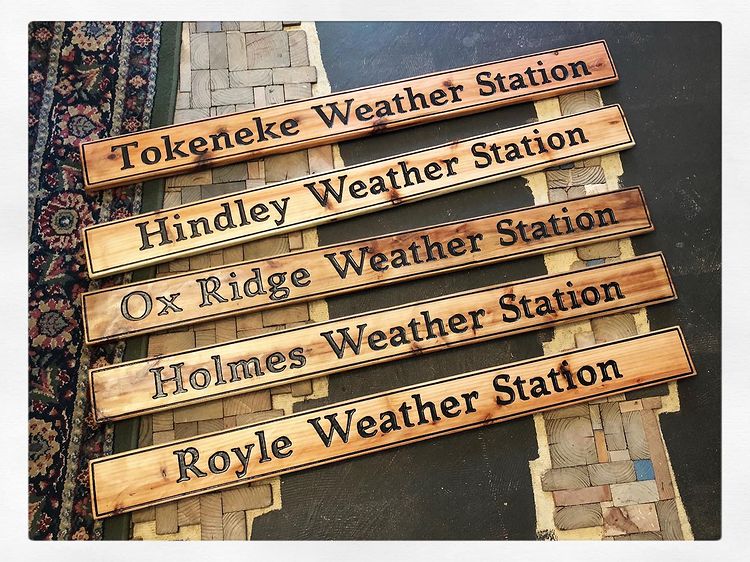 CUSTOM SIGNS Wallingford, CT
We salivated the entire time we were making this custom restaurant sign in Wallingford, Connecticut. Westbrook Lobster opened in 1963 as a specialized lobster & seafood market along the famous "Singing Bridge" in Westbrook, Connecticut. They're now a beloved local restaurant with two locations, specializing in Connecticut-style lobster rolls and seafood & lobster entrees.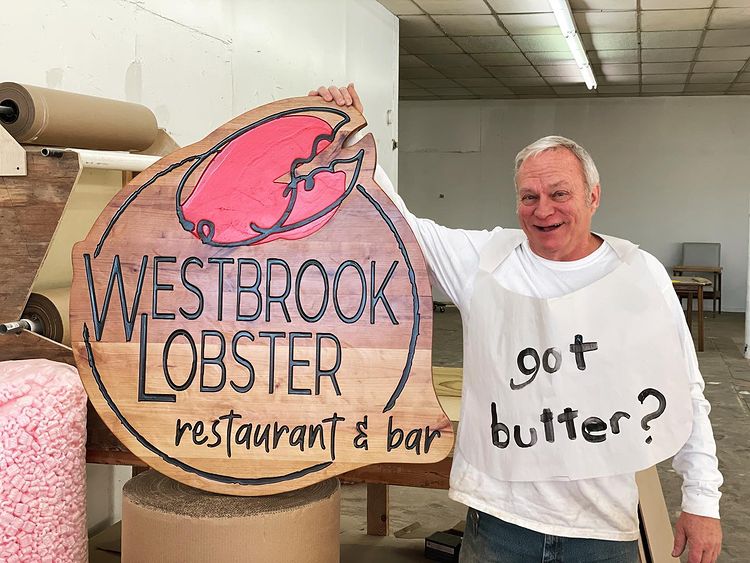 CUSTOM SIGNS Milford, CT
Making this custom sign in Milford, Connecticut was a special treat for us when we heard River Crest Farm's story. In 1942, Ralph, originally from Vermont, and Irene, originally from Hungary, came to River Crest Farm with their daughter, Irene. Over the years, they cleared the land, raised vegetables and livestock, and built barns and greenhouses. Ralph Perry was well known in Devon and Stratford where he sold eggs and vegetables from the back of his truck. Irene Perry grew flowers of all kinds and sold them from the farm greenhouse. Today, River Crest farm grows produce, flower & vegetable plants, Christmas trees, and more with sustainability in mind.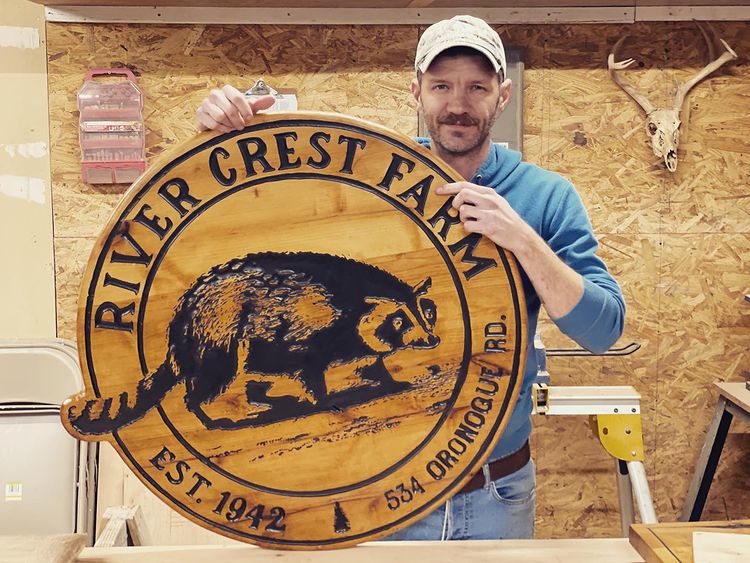 At Fat Bison Workshop we put our passion & expertise on display with every sign we create. Our hand-crafted signs can elevate the atmosphere of your establishment.  We spend the time to get the design just the way you want. We create signs in a variety of sizes and for indoor and outdoor use. Here are some custom signs in Connecticut we've created for our customers.
Owned and operated by Engrave It Houston, the premier source for engraved and printed materials for a variety of industries worldwide.
common sizes and prices
Here are some common sizes to give you an idea of pricing, but we can do any size or shape you need.