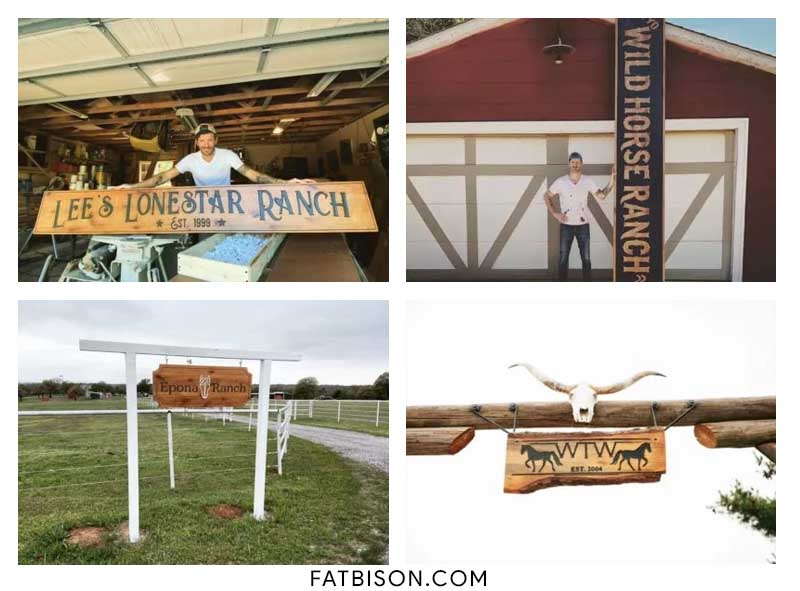 Looking for a custom sign in Georgia? We create custom signs in Madison, Augusta, Atlanta, Savannah, Athens and throughout the state of Georgia. Our hand-crafted indoor and outdoor signs are one-of-a-kind and personized just for you. We use a variety of fine wood species to give you a sign that will stand the test of time. We create all types of custom signs in Oklahoma; farm signs, ranch signs, business signs, family name signs. customized gifts and more.
View our custom wood sign gallery, and use our sign cost calculator to get an instant quote for any size.  We'd love to get some design mockups created and work with you to dial in your exact vision for the project.  We never charge for design work and will always make sure you are satisfied with the finished project.  Check out this article on "what size should my business sign be" to learn more about sign sizes. Contact us today to get started on your custom sign in Georgia.
See our Custom signs in Georgia
CUSTOM SIGNS Madison, GA
This double-sided custom sign in Madison, Georgia is one of our favorite restaurant and pub signs ever! The Hart & Crown is a British Style Pub in Historic Downtown Madison located in the Wagon Works building. The Hart and Crown features a warm and inviting atmosphere, coupled with proper pub cuisine. You'll want to snuggle up by the fire, and enjoy one of our specialty burgers, fish n chips, or a glass of your favorite small batch scotch.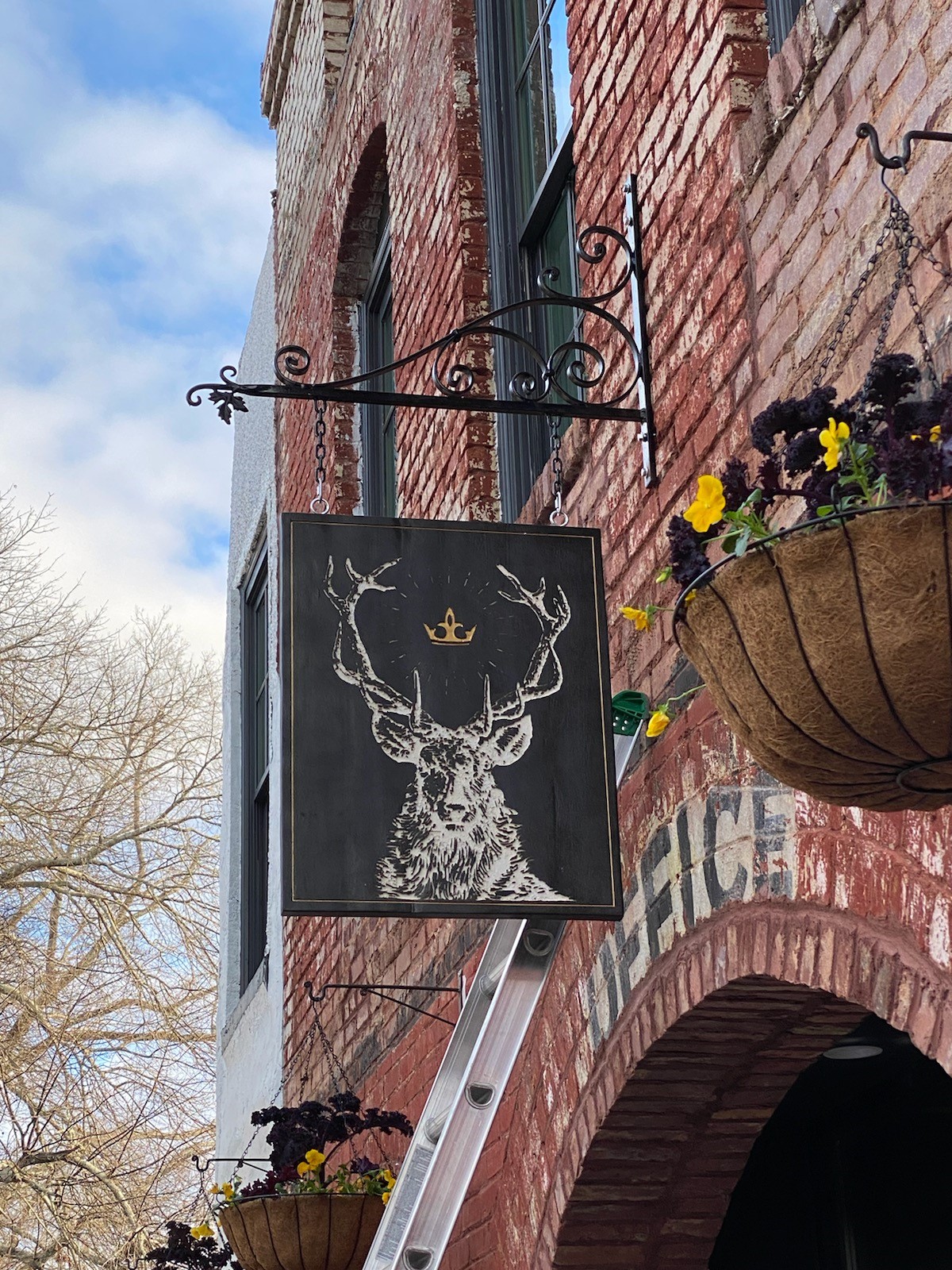 CUSTOM SIGNS Augusta, GA
The Masters golf tournament brings a lot of folks to Georgia, and we were asked to create this custom sign in Augusta, GA to catch some of their eyes. Augusta Country Club is the first established golf club in Augusta which had its beginnings documentary wise in 1899. It actually began a few years earlier and certainly has its place among the very early golf clubs in America.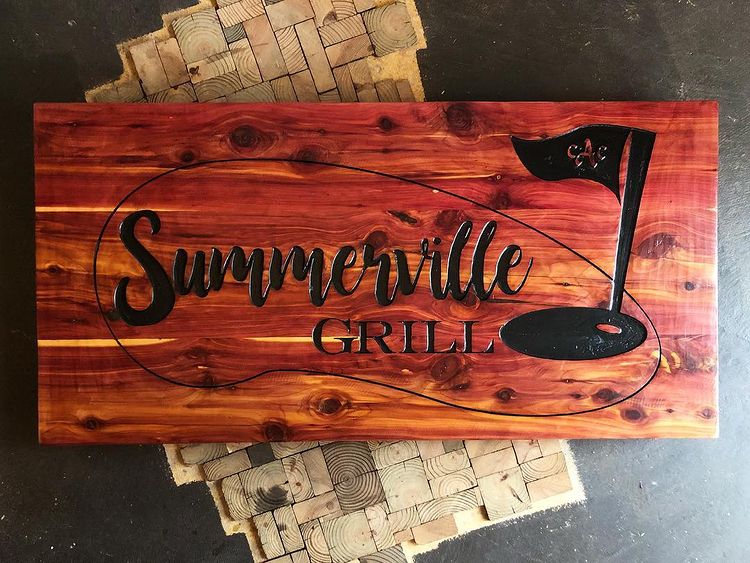 CUSTOM SIGNS Atlanta, GA
We love getting the chance to do gold leaf on our signs. This custom sign in Atlanta, Georgia was quite a detailed gold leaf job. The Beaufort Bonnet Company creates upscale items for babies and children born with a refined sense of style. The Beaufort Bonnet Company encourages families to embrace childhood and strives to help make memories sweeter.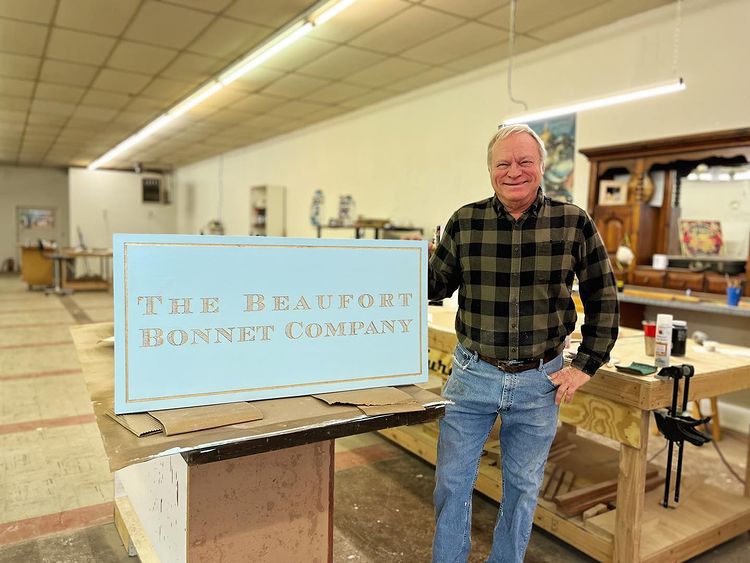 Custom Sign Ideas Oklahoma
At Fat Bison Workshop creating functional works of art is our passion. Our hand-crafted custom signs can elevate the atmosphere of your establishment.  Here are some custom signs in Oklahoma we've created for our customers.
common sizes and prices
Here are some common sizes to give you an idea of pricing, but we can do any size or shape you need.