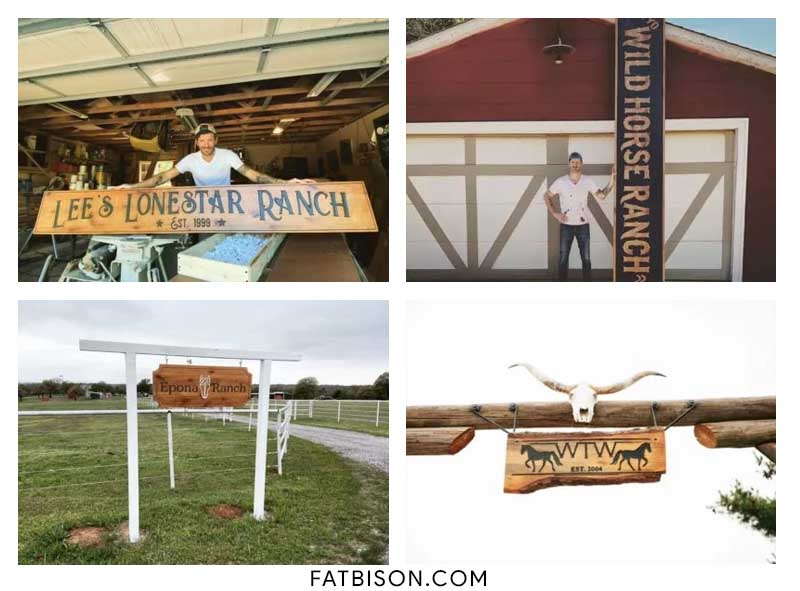 Looking for a custom sign in Oklahoma? We create custom signs in OKC, Edmond, Norman, Eufaula, Mounds, Medicine Park and throughout the state of Oklahoma. Our hand-crafted indoor and outdoor signs are one-of-a-kind and personized just for you. We use a variety of fine wood species to give you a sign that will stand the test of time. We create all types of custom signs in Oklahoma; farm signs, ranch signs, business signs, family name signs. customized gifts and more.
View our custom wood sign gallery, and use our sign cost calculator to get an instant quote for any size.  We'd love to get some design mockups created and work with you to dial in your exact vision for the project.  We never charge for design work and will always make sure you are satisfied with the finished project.  Check out this article on "what size should my business sign be" to learn more about sign sizes. Contact us today to get started on your custom sign in Oklahoma.
See our Custom signs in Oklahoma
CUSTOM SIGNS OKC
This custom business sign in OKC was created for our good friends at team RankMonsters. RankMonsters.org is a digital marketing company that specializes in managing Google Ad Grants for nonprofits. They work with 501(c)(3) nonprofits around the world and their company slogan is "Here on purpose for a purpose!"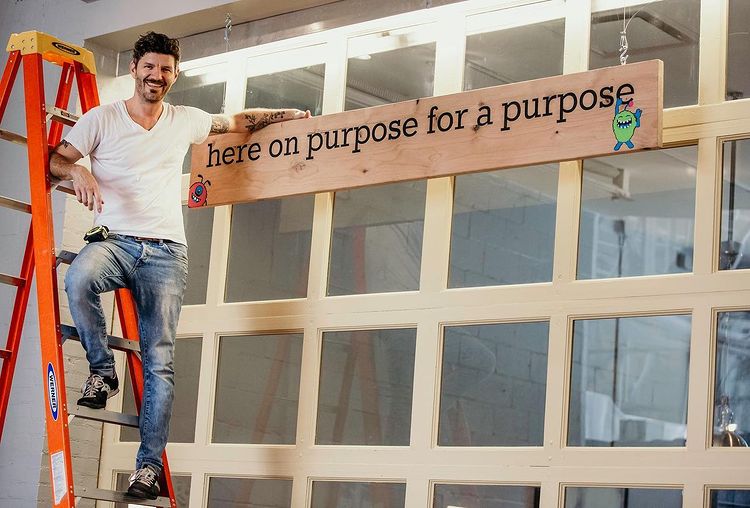 CUSTOM SIGNS NORMAN, OK
We created a rustic custom camp sign in Norman, Oklahoma. Rock Creek Youth Camp is a Christian Campground in Norman, Oklahoma that maintains its rustic heritage while providing a place for churches and youth groups to grow closer to God and closer to one another through outdoor recreation.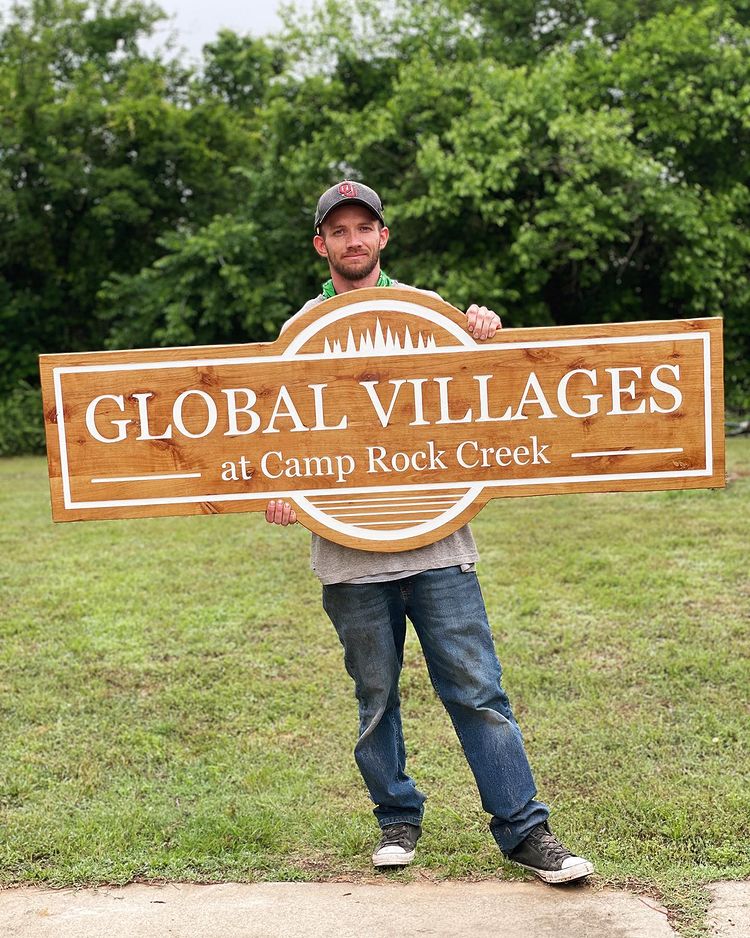 CUSTOM SIGNS EDMOND, OK
We actually got to hand deliver this custom ranch sign in North Edmond and received a warm welcome from the owner and all of their animals. Epona Ranch is a family friendly small boarding facility located between Edmond and Guthrie, Oklahoma.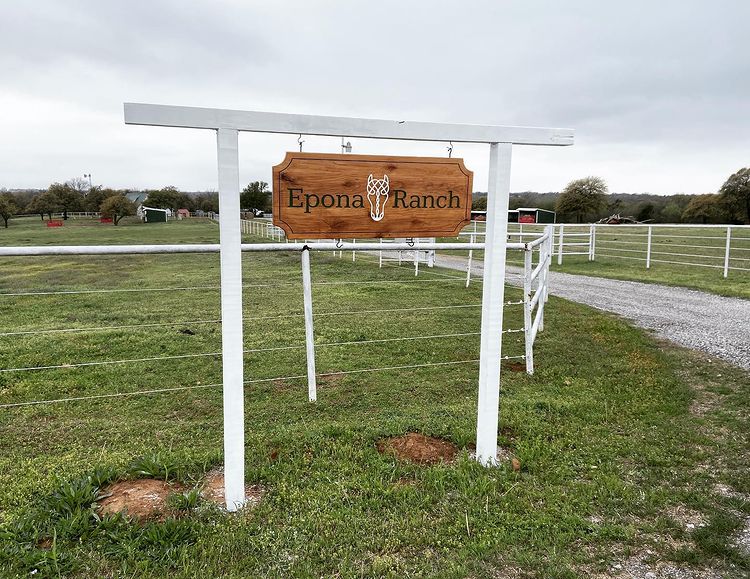 CUSTOM SIGNS MOUNDS, OK
Check out this custom ranch sign in Mounds, Oklahoma. The Double P Ranch is a 300 acre regenerative family farm located in Northeast Oklahoma. The ranch utilizes Holistic Management, and is Ecologically Outcome Verified(EOV) through The Savory Institute. "We believe in farming in accordance with nature to regenerative the ecosystems in which we depend."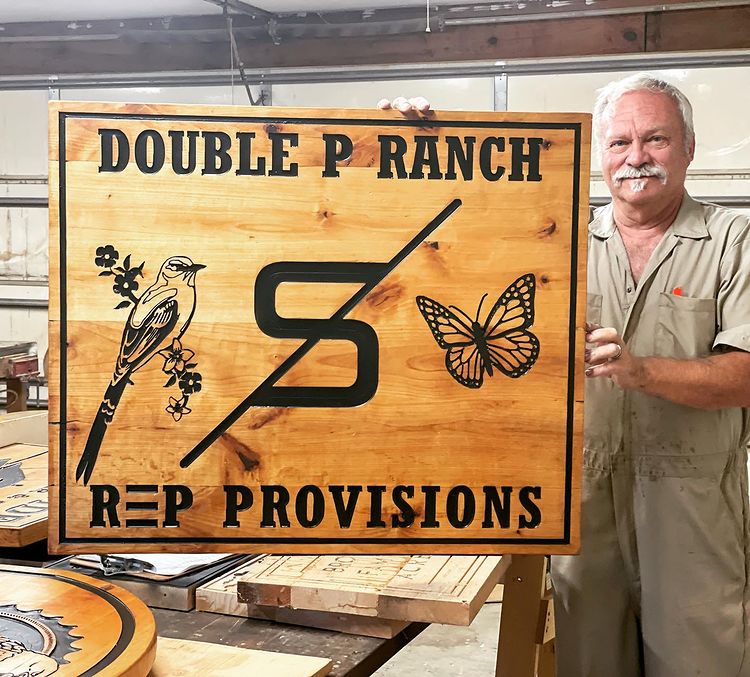 CUSTOM SIGNS EUFAULA, OK
We created this custom sign in Eufaula, Oklahoma for this awesome local restaurant, Belt 40 Bistro. Stop by and enjoy their beer garden, lakefront dining and live music.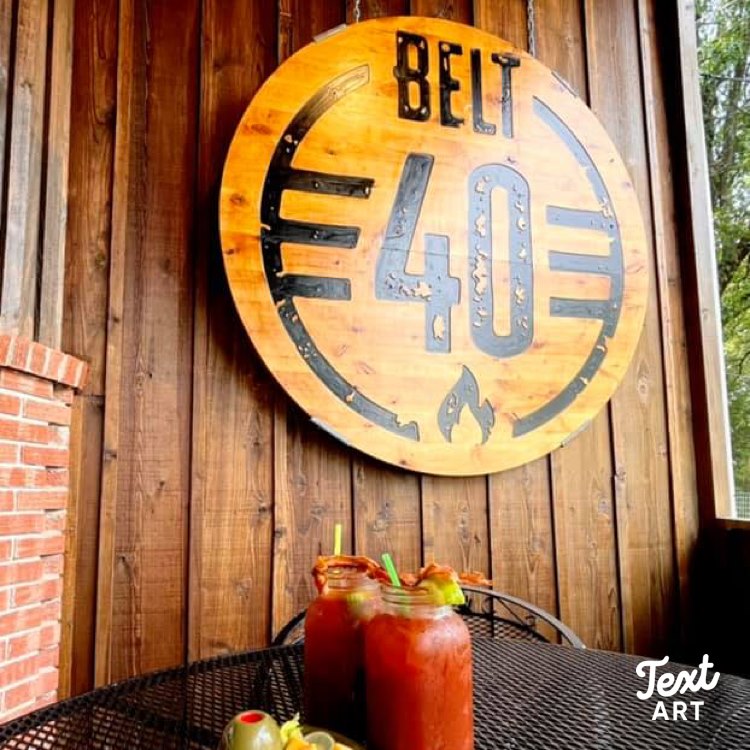 CUSTOM SIGNS MEDICINE PARK, OK
Don't miss our custom sign in Medicine Park, Oklahoma. Discovery Outpost is a Family Adventure Shop in Medicine Park filled with wonder and imagination! Join us for Story Time, Invent & Create and Funventure classes. Explore our historic cobblestone Cabin and examine fossils, insects and butterflies. Peruse the shelves of science gadgets, toys, educational books, and classic literature.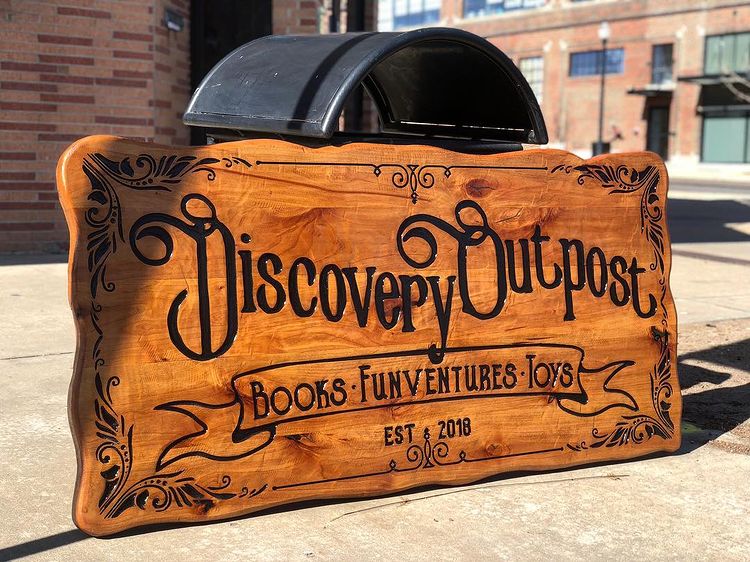 At Fat Bison Workshop we put our passion & expertise on display with every sign we create. Our hand-crafted signs can elevate the atmosphere of your establishment.  We spend the time to get the design just the way you want. We create signs in a variety of sizes and for indoor and outdoor use. Here are some custom signs in Oklahoma we've created for our customers.
Owned and operated by Engrave It Houston, the premier source for engraved and printed materials for a variety of industries worldwide.
common sizes and prices
Here are some common sizes to give you an idea of pricing, but we can do any size or shape you need.